Black Stainless Waterfall Bathroom Faucet Description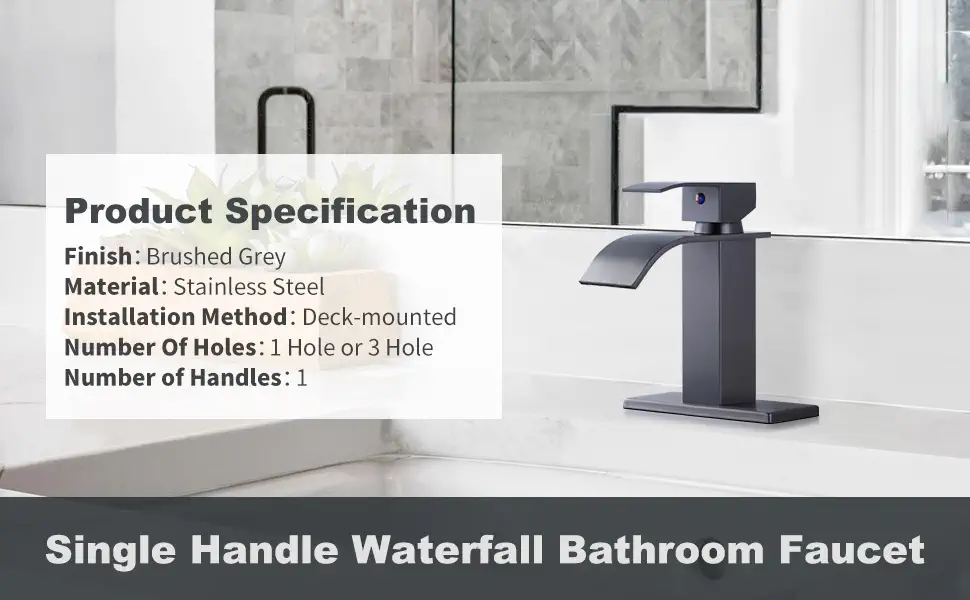 Easily enhance your bathroom experience with the single hole waterfall bathroom faucet. Known for its durability and esteemed design, this faucet's waterfall spout creates a waterfall effect as water streams directly into the sink beneath it.
The bathroom faucet focuses on the basics: water experience in its simplest form. Calm lines and clear function – delivering water in a unique band. Brushed nickel makes a statement in your space, being a stylish decor for your high-end bathroom.
A maximum life span, a minimum of maintenance and a timeless, unceasingly attractive design make this faucet a wise investment for your private or public bathroom.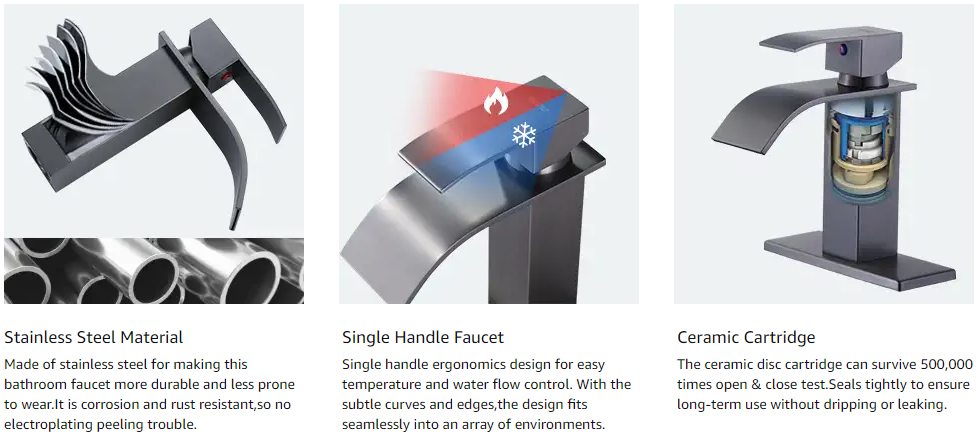 More products:
ARCORA Brushed Nickel Waterfall Bathroom Faucet with Deck Plate (1 Hole or 3 Hole)
ARCORA 1 Hole or 3 Hole Black Waterfall Bathroom Faucet with Deck Plate
ARCORA Single Handle Brushed Gold Waterfall Bathroom Faucet – 1 or 3 Hole