Grohe vs Hansgrohe – The Ultimate Brand Comparison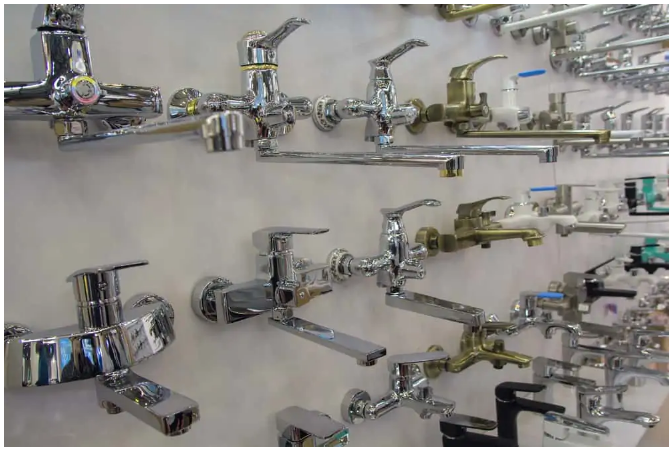 If you're sifting through dozens of brands when looking for kitchen or bathroom equipment, chances are you've come across Grohe vs Hansgrohe. you may be wondering if both brands are derivatives of the same company, or if there's any merit to either brand. If so, read on as we will discuss how each brand compares to the other.
Are Grohe And Hansgrohe The Same Company?
Many people are confused by the similarity of the names of these companies, which leads them to ask if they are the same company. The answer is no. Although the names are similar, they are two completely different companies considering that Grohe is part of both names and they are both German companies.
So what is the difference between Grohe vs Hansgrohe? Before we start, let's look at a brief history of the two companies which will help settle the question.
Hansgrohe

We start with Hansgrohe, which was founded (hence the name) by Hans Grohe in 1901. The company began as a metal pressing factory in Hiltach, Germany. Since then, the company has ventured into other areas, although its headquarters remain in Schiltach.
The company has a global production presence, with branches in Germany, China, France and the USA. Hansgrohe supplies its customers with a wide range of high-quality kitchen and bathroom products. Around 80% of its product turnover comes from abroad.
Grohe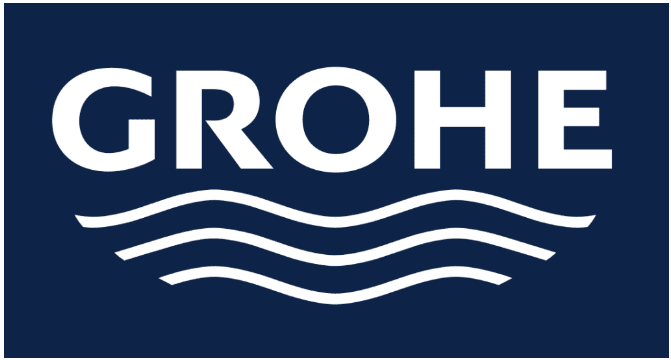 The roots of Grohe can be traced back to 1936 when the company was first founded. In the years that followed, the company acquired various additional companies, each of which helped to refine Grohe's skills and experience. Since its inception, Grohe has built up a reputation as a manufacturer of taps.
Grohe came into existence after Hansgrohe was founded. When Hansgrohe began its international expansion, Friedrich Grohe left the company. After leaving, he took over a sanitary products factory in Westphalia. There they began to produce bathroom equipment and thus Grohe was born.
Thus, although the two companies were not technically the same, the same family was linked in each company. Although there are some reports of bad blood leading to the separation, that is another matter. We are here to discuss a head-to-head comparison of these brands, not someone's family drama. So, without further ado, let's look at the differences between the two.
Grohe vs. Hansgrohe
For the sake of comparison, we have split our findings into sections that compare these two brands (Grohe vs Hansgrohe) head-to-head.
Warranty
When it comes to warranties, there is a clear winner. While both Grohe vs Hansgrohe offer reliable warranty policies, Grohe comes in a distant second. Depending on the product and application, Grohe's products come with a 5-year to a lifetime warranty. This means that they will stand behind their products at all times, no matter how long you have bought them.
Now, Hansgrohe products on the other hand have a 5 or 15-year warranty. In the grand scheme of things, this isn't bad, but it pales in comparison to the lifetime warranty on Grohe products.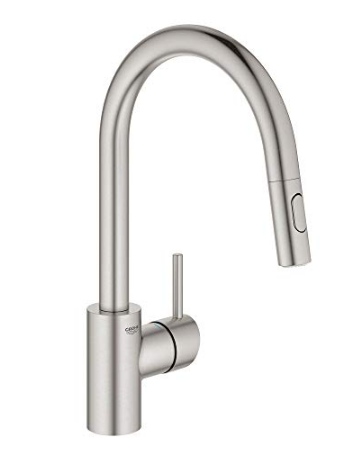 If you're going to spend hundreds to thousands of dollars on a kitchen tap or bathroom unit, you probably want a solid warranty to back it up. No one likes buying an expensive tap and then having to throw the whole thing away after three years because the manufacturer doesn't offer a warranty (not us anyway).
Price
Neither of these brands skimps on putting an expensive price tag on their products. Grohe's taps start at $75 and go up to $2,100. Hansgrohe's taps, on the other hand, start at $80 and are capped at $1,500.
These brands offer showerheads at more affordable prices than their taps. Grohe showers start at $13 and go up to $720, while Hansgrohe showers range from $35 to $1000.
These are high-quality, premium brands, so pricing is relatively standard.
Product Line-Up
If you are looking for a product line-up with a wide range of models to choose from, then Grohe is your best bet between Grohe vs Hansgrohe.
Grohe offers 13 different tap models and 16 shower models. Six of these tap models are designed for bathroom environments and the other seven are designed for kitchens. Grohe focuses on the durability of its products while trying to keep the installation process simple with fewer complex components.
Hansgrohe's product range, on the other hand, is rather limited, with eight models in each of the faucet and shower ranges. However, although the company does not offer as many products as Grohe, they are available in a wide range of budgets to meet the needs of every situation.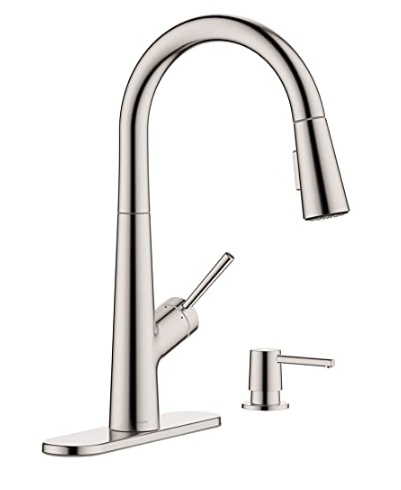 Technology Options
Both companies offer a variety of technologies to enhance their products. If technical features are a decisive factor for you, then this section should help narrow things down.
Let's start with Hansgrohe, a company known for its push-button-powered systems, 2-in-1 luminaires, and elegant designs. Their fancy technical additions include.
Aerodynamic technology. This makes the water droplets feel larger than they actually are, promoting a satisfying shower without the need for excessive water consumption.
CoolStart technology. This technology starts with cold water and only activates the hot water when you are ready. It turns on as soon as you get into hot water, which helps to conserve hot water.
this helps to keep the external parts of the shower cool or warm so that the hot water flowing through the parts doesn't scald you when you touch the spout.
At Grohe, the team focuses on smart solutions, including high-tech accessories, sustainability, and ergonomic design. Some of the technologies the company has incorporated include.
Touch/no-touch taps. Touch taps allow you to tap the tap to control the flow of water, while touchless taps are operated by a motion detector. They help keep the tap clean by eliminating or alleviating the need to touch the handle.
Sensing technology. This keeps the water where it should be. It does this by recognizing leaks and possible frost and then reacts by turning off the water to prevent damage caused by broken pipes or large leaks.
Sensory Guard. Branches out from the previous system – it uses Sense technology to monitor leaks and burst pipes. It also tracks water consumption to help improve sustainability.
Frequently Asked Questions (FAQ)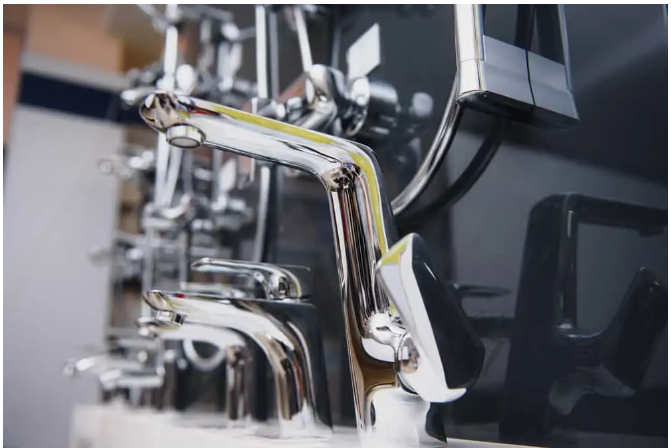 Is Grohe A Luxury Brand?
Yes, Grohe is considered to be a luxury brand. The company is a leading global brand specializing in kitchen accessories and a wide range of bathroom solutions. Their products combine style, design, and innovative technology to create an outstanding range of products.
Is Grohe More Expensive Than Hansgrohe?
Grohe vs Hansgrohe, which is more expensive? The answer to this question depends entirely on the product line in question. This is because they both offer products that span different price ranges. However, they are both high-end or luxury brands, so prices tend to be on the higher side.
Is One Better Than The Other?
This is a tricky question, and we say this because it depends on your personal preference. Grohe, for example, focuses on a classic design, integrating various benefits without compromising the overall look.
Now, Hansgrohe, on the other hand, tends to produce extravagant, original designs that incorporate water-reducing technology and other innovative features. For this reason, we say the decision falls to you – if you like the classic look of Grohe, then go for their products. Or, if you like the original design and the idea of environmentally friendly measures, go for Hansgrohe.
Which Brand Should I Choose?
As we said above, the decision between Grohe vs Hansgrohe is ultimately up to you. Both Grohe vs Hansgrohe know their way around kitchen and bathroom fittings, as neither brand is new to the scene.
If you want a choice, need a decent warranty, and appreciate the classic tap look, then Grohe is a good choice. Or, if a limited selection is more your speed (sometimes fewer options are easier, we get it) and the luxury look is appealing, Hansgrohe is an outstanding choice.