How are Granite Countertops Attached?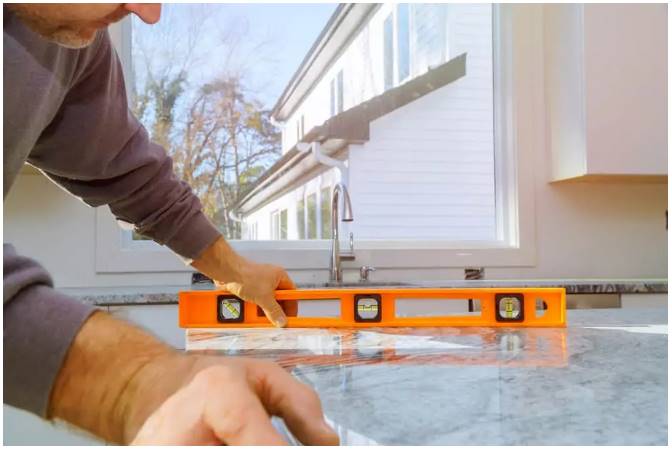 Granite countertops are a beautiful, timeless addition to any kitchen, bathroom, laundry room, washroom, etc. This stone is a popular choice for its durability: heat, scratch and stain resistance. While you can opt for a laminate replica of granite, it's just not the same thing, nor does it offer the same benefits.
If you're considering incorporating granite into a space in your home, you may have a litany of questions. While we can think of dozens of granite-related questions, we'll focus on one of the most basic: how are granite countertops attached? If you have the same question, read on to find out more.
Can I Do A DIY Granite Countertops Installation?
Granite countertops installation can be tricky, especially if you're an occasional or once-in-a-blue-moon DIYer. If you know your stuff and are experienced with the whole DIY thing, you'll probably do fine. If you're clueless about the whole thing, it's probably best to hire a contractor to handle the process for you.
The installation process can be complicated, especially if you choose to include a floating island, have a huge countertop area to cover, or simply don't know what you're doing. Wide countertops (over 10 feet) generally have to be split into sections for easier handling, which means you will need to glue and seal the joints together.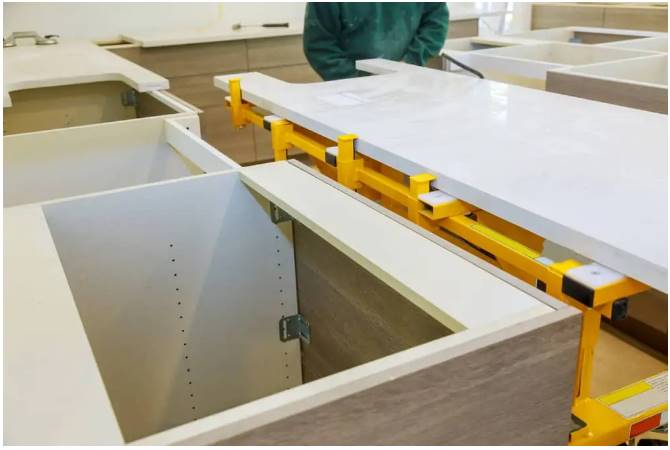 To do this, you must match your epoxy mixture to the color of the granite slab as perfectly as possible. Otherwise, you will have two beautiful granite slabs joined by a strange colored glue.
Essentially, our answer to "can I do this myself" is variable, based on your experience and motivation to tackle the project.
Are Granite Countertops Glued Together?
Yes, the granite worktop is glued to the base cabinet below. As granite is a natural stone and cannot be fixed with screws, a special adhesive must be used. The installers apply the adhesive to the edges of the cabinets and then place the worktop on top of the glue.
They then carefully place it on the supporting base cabinet. Once the glue has dried, the granite worktop will be firmly in place.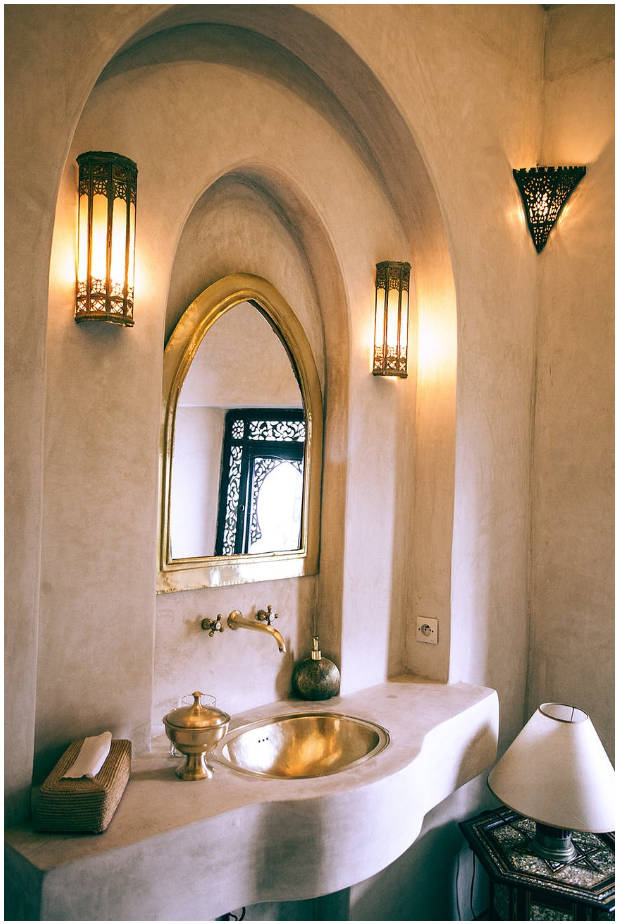 What Glue Is Used For Granite Countertops?
Generally, epoxy is used at the countertop joints to seal the granite pieces from each other. While this may not be necessary for single, small granite countertops, larger countertops usually require several pieces.
The epoxy mixture is usually mixed on-site to match your new worktop as closely as possible.
Mastic glue, general glue and epoxy glue are common options for gluing granite into place. Glue and general glue are usually adequate for smaller pieces of granite, such as granite tiles.
However, granite slabs (such as your countertop) require a granite adhesive. Typically, this is an epoxy resin mixture containing a resin and hardener.
How To Install A Granite Worktop On An Island?
Granite countertops help to create an elegant, modern theme in your kitchen. Here are the materials you will need.
Granite slab
Wooden door frame (if necessary)
Putty knife
Hammer
Screwdriver
Rare earth mortar
Spatula with grooves
Masking tape
Epoxy cement
Multifunctional knives
Vacuum powered seam puller
To install a granite worktop on the island you will need to first select a large granite slab. Choose the largest slab possible to avoid any joints. Typically, granite slabs can be up to 10 feet in length. Any larger and slab may be too brittle and heavy to carry. Please note that in some cases, joints may be unavoidable.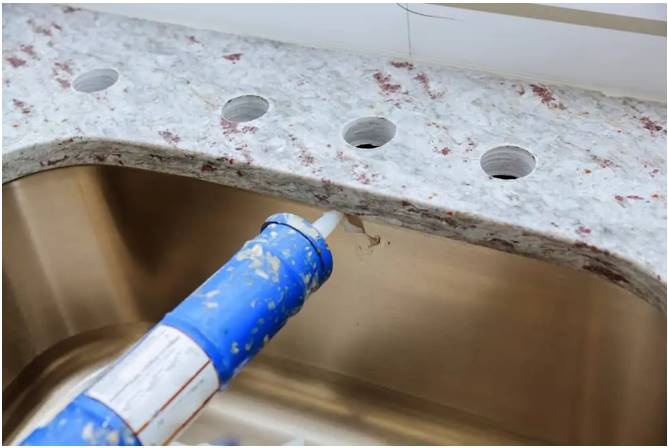 Next, you need to calculate the overhang based on the area and thickness of the installation. You may need wooden posts to support a more significant overhang.
Remove the existing worktop. First, find the anchoring screws that hold it in place and then remove them with a screwdriver. If the countertop is glued in place, use a putty knife and hammer to break the bond. Wedge the blade of the knife between the seam of the worktop and the cabinet below, then tap the knife with a hammer. Repeat this process around the island.
Once the old worktop has been removed, apply a thin layer of mortar with a chipped trowel. If the countertop is in large pieces, ensure that the gap between the pieces is no more than 1/16th of an inch. Both sides must be perfectly straight to make the joins look seamless.
Apply masking tape to both sides of each joint to avoid getting epoxy on the countertop. Mix epoxy cement according to the manufacturer's instructions. Add colored pigments if necessary to obtain the right shade. Fill the seam until it is completely full. Allow drying thoroughly according to the manufacturer's instructions. Once it has dried, use a hobby knife to remove any excess epoxy that has seeped out during the application process.
When sealing the seam, use a vacuum-powered seamer to set and secure the seam. To seal the joints, simply add some epoxy to the edge of the granite and leave the rest to the machine.
Do I Need Plywood Under My Granite Worktop?
The answer to this question depends entirely on the thickness of the granite you are using. If your granite worktop is 1 ¼" (or 3cm) thick, you do not need to use plywood as an underlayment.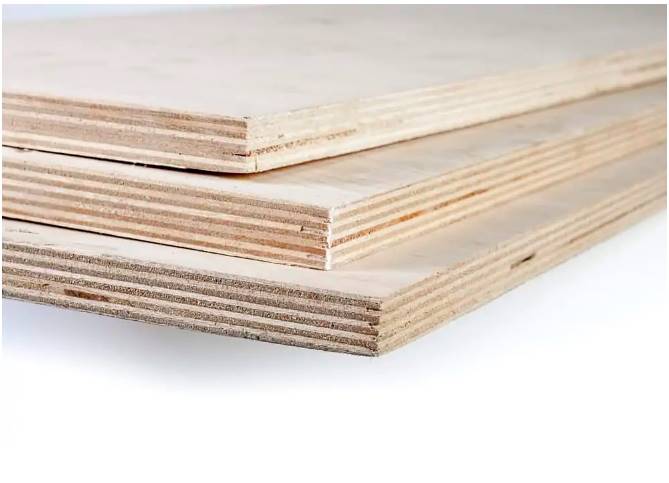 On the other hand, if the granite is around 3/4″ (2cm) thick, you will need a sheet of plywood underneath for support.
Given the enormous weight of granite, it will crack if it is not adequately protected. Granite that is 1/4″ thick is much stronger than a 3/4″ thick slab of granite. Without the extra support of plywood, thinner granite can crack, so it is a must.
Where Plywood Support Is A Good Idea
In addition, your granite countertop may need help on the dishwasher or in the countertop overhang. On a dishwasher, the countertop is not supported by the cabinets below, so the plywood is needed. Or, with an overhanging countertop, you are dealing with an unbalanced load situation, so the plywood is always a good idea to support the granite.