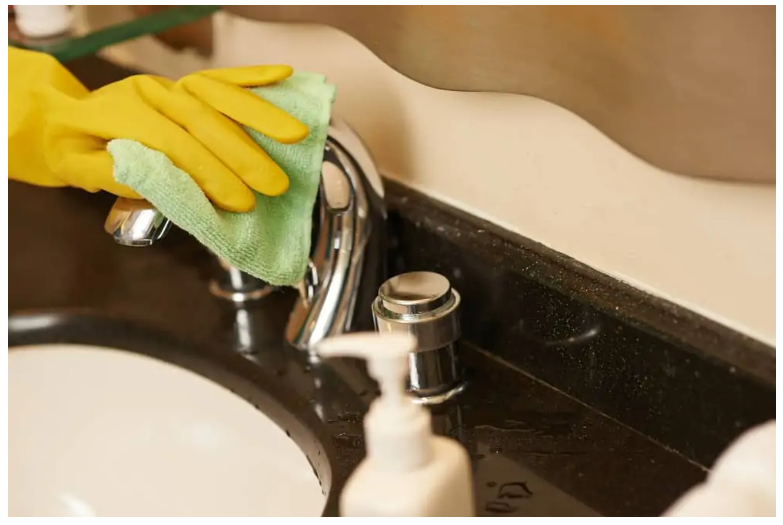 Chrome is a popular material for decorating bathroom fixtures because it looks good and is easy to maintain. The problem is that soft metals like chrome or silver can oxidise over time, turning a once shiny finish into a dull, discoloured mess.
Unlike rust, tarnish is a thin layer of corrosion that doesn't penetrate the surface. This means you can still salvage chrome (or nickel) and restore your taps to their former glory with a deep clean. All that is needed is the right cleaner and a bit of handy work.
What Is The Best Chrome Cleaner?
You can find a cheap cleaner online or in a shop for a few bucks, but it's not essential. With a few common household items, you can make your own chrome cleaner to knock off the rust and make your taps sparkle!
You may be asking yourself, will the vinegar damage the chrome fixtures? The answer is no. In fact, quite the opposite is true. White vinegar is one of the gentlest abrasives for removing dirt. Here is a recipe for a simple homemade solution to get clean chrome.
Mix white vinegar and water at a ratio of 1:1.
Baking soda to help scrub
How Do I Remove The Oxide Layer From Chrome?
The chemical reaction between chromium and non-metallic compounds (air and moisture) leaves behind a metal oxide, also known as a metal sulphide. This is a product of oxidation. If your finger has ever turned black or green form a ring, then discolouration is the culprit.
An abrasive is needed to bring the shine back to discoloured taps. Our cleaning method uses vinegar and baking soda to get the job done, but many different agents are used to remove the dirt.
Here Are Some Popular Alternatives.
Lemon – The citric acid in lemons acts as a strong abrasive.
Windex – Suitable for removing lightly discoloured stains and minor blemishes.
WD-40 – Used for industrial purposes in cars, it has the ability to remove stubborn rust stains.
Chemical Cleaners – Chemical cleaners use oxalic or phosphoric acid to remove the toughest stains. These cleaners are toxic and should be used as a last resort.
*Avoid bleach at all costs; the chlorine in bleach can really stain metal.
How Can I Make My Taps Look Good Again?
The method you choose to use depends on how badly your taps have been tarnished. Mild discolouration only requires a wipe down and perhaps the help of a non-toxic cleaner. Follow the method below to remove chrome discolouration from your taps.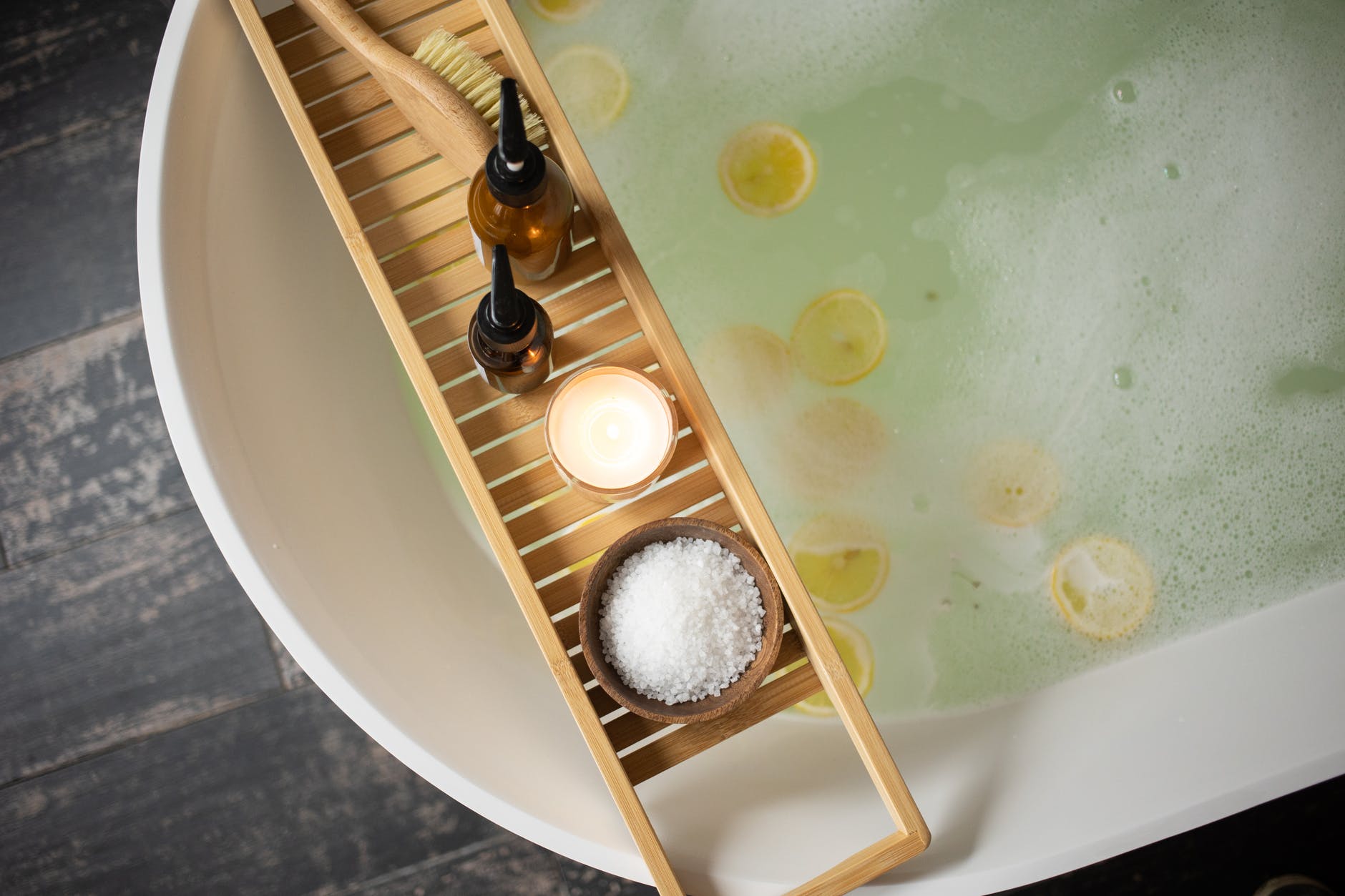 Use Products.
Warm water
Soft cloth
White vinegar
Baking soda
Bristle brush (toothbrush, etc.)
Silver polish
Directions For Use.
Do a preliminary clean – clean the taps thoroughly with warm water and soap.
Make a vinegar solution – Make a solution of water and vinegar in a ratio of 1:1.
Add baking soda – Sprinkle the baking soda lightly over the chrome.
Let it soak – Spray the solution onto the tap and let it soak for no less than 15 minutes.
Loosen the dirt – Scrub to get into all the nooks and crannies of the faucet.
Rinse and polish – rinse the tap with water and then polish with chrome polish. Victory!".
For Stubborn Stains That Won't Go Away
If you're dealing with badly faded bathroom taps, you may have to resort to the big guns (harsh abrasives and toxic chemicals). Here are some tips to help you deal with the most stubborn stains
Use more abrasives – stronger abrasives will penetrate deeper into the chrome.
Here Are Some Ways To Get More Cleaning Power.
Use a stronger, more acidic solution. Try using a 3:1 ratio of vinegar to the water. You can also use lemon to add more acid.
Allow the solution to soak in for longer. Dip a soft cloth in the solution and place it over the tap.
Use a green scouring pad to scrub the faucet.
Add more baking soda or salt to get a heavier paste.
Use a chemical cleaner – if all else fails, you can use a chemical rust remover. Always take all necessary precautions and read the instructions carefully. These products are expensive and need to be left on the chrome for a few hours before scrubbing off.