Pfister Vs Delta Faucets – Brand Comparison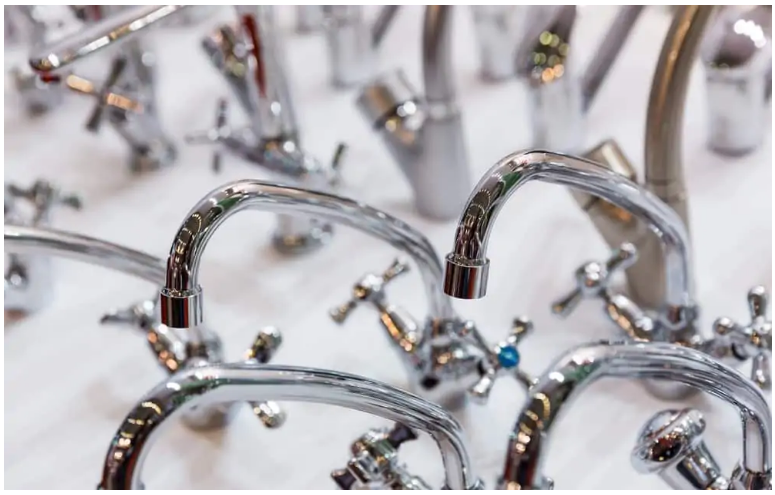 Buying kitchen taps can be fun, but if you want to save a few bucks and get the perfect tap, you need to do your research. Pfister vs Delta are two of the biggest brands in the industry. Both companies offer a range of high-end taps at a less than high-end price point.
Pfister taps have a simple installation process and are professional-grade taps, while Delta offers you a sleek, modern design. You can also save a few bucks by buying refurbished kitchen taps.
This brand guide will give you the information you need to know so you can find what you need to keep your wallet happy.
Is Delta A Good Quality Brand?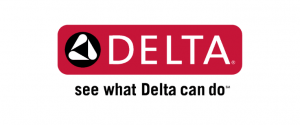 Delta has a huge selection of taps to suit the style and needs of anyone and everyone's kitchen. There are quite a few styles, from traditional to contemporary, but all have the same sophisticated style. Delta makes a range of different sink taps with all the latest features such as hands-free activation and high curvature.
Whatever kind of tap you need, Delta has it. The single-handle tap is one of their best sellers. The durability of the Delta brand is one of their biggest selling points. These products will last a lifetime.
As an award-winning company, Delta has a reputation to uphold, which is why they only work with like-minded companies such as Southern Living. Their products meet high standards and can even be ordered through Amazon.
Company Location
Delta's headquarters are located in Indianapolis, Indiana. Like any faucet company, they have their pros and cons when it comes to their installation in your kitchen.
According to some reviews, some people have reported leaking handles and rusting internal parts. However, Delta taps rarely fail on delivery and the warranty covers you. Fortunately, they guarantee satisfaction by offering a 10-point warranty with free replacement parts or new taps.
One of the benefits of Delta is that they sell recertified products at a discounted price. Most of the time, these products are as good as brand new taps. They also re-certify recalled products and give them a new lease of life once they have been repaired.
With all their credibility, this makes Delta a premium brand with high standards and quality products.
Is Pfister A Good Quality Brand?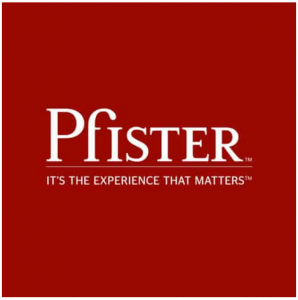 Pfister taps are far from an unknown name when it comes to the world of taps. Pfister has been around since 1910. In fact, they were the first company to offer pull-out taps, a tradition that continues to this day.
They have a wide selection of taps, including contactless taps. While they are budget-friendly, some of their lower-end models are not as durable as other taps on the market. Even so, you can expect a Pfister tap to last at least 10 years.
These taps are also handy for contractors and DIY home builders. The installation process is simple and the price can't be beaten.
Pfister is in the process of transitioning to a more environmentally friendly business model. If you support this kind of cause, Pfister could be the choice for you. They also have excellent customer service and a 5-10 year warranty. They usually deliver on these promises well, and customers speak highly of their customer service experts.
Pfister has a great repertoire and its customers have a strong reputation. The company was founded in 1910 in Los Angeles. Since then they have been known for their excellent customer service and low prices on their products.
Who Makes Pfister Taps?
The parent company of Pfister faucets is Spectrum Brands Holding Incorporated Hardware. this was not always the case, at one time they were owned and operated by Black and Decker, a well-known family name.
Although Pfister designs their faucets in California, they are manufactured in China and Korea. Most of the taps are made in China.
Is Pfister Compatible With Delta?
Yes. Pfister is compatible with Delta's valves. If you want the beauty of a Pfister valve and the reliability of a Delta valve, you can have it. This is good news because Pfister's products are easy to install and very cost-effective.
The company also offers some products that Delta doesn't and, according to users of both brands, they have slightly better customer service. While Delta does offer a wide variety of products, they are all different in their own right. However, both companies use the same plumbing and design standards to build their hardware.
So, Who Is The Winner?
Choosing a clear winner between these two brands can be tricky. The brands may be very similar in nature, but there are a few key differences that stand out. If you're looking for an eco-friendly brand, Pfister is the one for you.
The company has been around for a century and there's a reason for that. They have some of the best prices around and they offer a wide range of taps. Pfister also offers a limited lifetime warranty on all of its products. This is a great option if you are replacing your own taps and want the easiest product to install.
On the other hand, there is Delta. if you are looking for a company that will guarantee their taps for life, then Delta is the company for you. This brand also offers more durability than the latter option, as they pride themselves on making products that last. Delta also offers you a wider choice of designs and styles.
When it comes to picking a tap for you, it ultimately comes down to your preference for both products. Pfister has a limited selection, but is a great product at a low price. Delta is also affordable, but they have a wider selection of models to choose from.
Check out some of the links and have fun with them. Happy shopping!