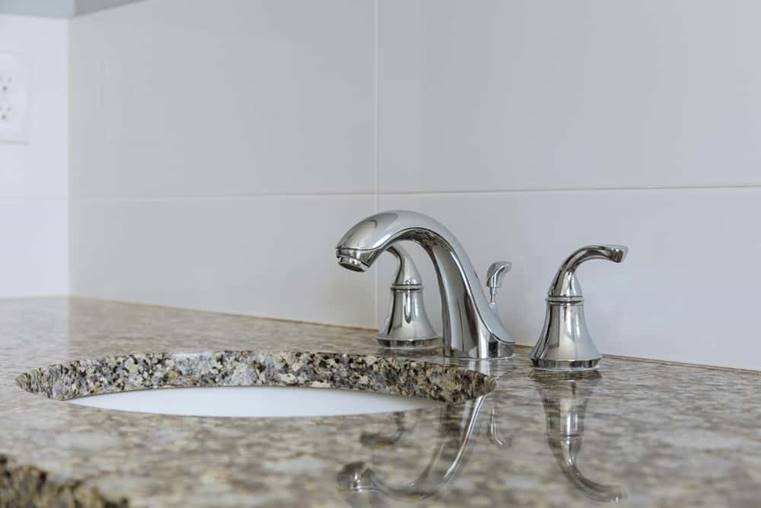 Taps come in a variety of shapes, sizes and colors, allowing us to choose the option that best matches our style and aesthetic preferences. Choosing the most attractive option to match the bathroom is not a tricky task, but there are a few things we need to bear in mind. Firstly, we need to choose the right installation taps.
Deck mount faucets are a popular choice for a range of applications from bathrooms to kitchens. This article reviews deck mount faucets so that you can understand what they are and whether you can replace your taps with different deck mount faucets.
Firstly, let's establish what a deck mount faucets is. The name is a good indication of where these taps are installed, which can be on the countertop, sink or bath deck. They are a popular choice for bathrooms and kitchens, given the simplicity of installation.
Where Can I Use A Deck Mount Faucet?
You can use deck mount faucets in a variety of situations. These types of taps work well as kitchen taps or bathroom taps. Often, vanity tops and sinks are pre-drilled, which facilitates quick installation. Make sure you take note of how many holes are needed for the deck-mounted taps as some configurations require several holes in the countertop, sink or bath deck.
You may also see deck-mounted taps on freestanding baths. Sometimes, the bath tap will have a handheld shower with a spray head. In some cases, the bath will have a regular tap to fill the bath and a manual spray head attachment. It works in conjunction with a shower diverter, similar to a kitchen tap with a spray head.
What Types Of Designs And Finishes Are Available?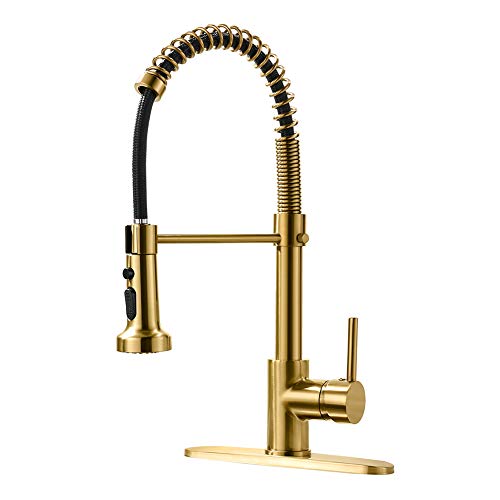 Countertop mounted taps are available in a variety of designs and finishes to suit the aesthetic tastes of multiple individuals. Many of the industry's leading brands offer a wide variety of countertop mounted taps, including waterfall taps, high spout, low arc taps and different handle styles.
You can find these taps in dozens of finishes, including.
Brushed Nickel
Polished chrome
Gold
Brushed brass
Gold
Black
White
Frequently Asked Questions (FAQ)
Can I Install A Countertop-Mounted Mixer Over My Sink?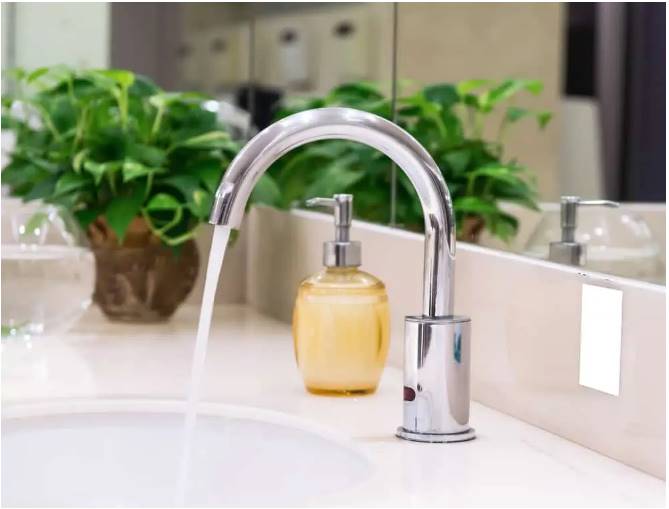 Of course, you can, you can install a countertop mounted tap on your sink. Of course, this may vary depending on the configuration of the sink or the specific tap, but in general, countertop-mounted taps are suitable for most sinks.
What Is A Single Hole Countertop Mounted Tap?
Single-hole deck-mounted taps do exactly what their name suggests. They are installed in a single hole on a flat surface, such as a sink or countertop. They are a common choice for freestanding baths and vanities in bathrooms and in kitchens.
Are Step-In Taps Difficult To Install?
No, the installation process is fairly straightforward. As most vanities come with pre-drilled holes, you can install the taps right away. If you are using a large piece of worktop, you will have to cut a hole in it in order to install the sink, which may have pre-drilled holes for the tap.
Unlike wall-mounted taps, deck-mounted taps do not require special plumbing. Standard plumbing works well for deck-mounted taps, so no additional work is usually required. The plumbing usually runs out of the wall under the sink, so it is easy to connect to a deck-mounted tap.
Is It Difficult To Repair?
As the deck-mounted tap is fairly simple, repairs are usually relatively easy as well. As its components are easily accessible under the sink, repairs are usually easy.
Of course, this depends on the brand and style of tap you choose. Some styles may be more difficult to deal with, but in most cases, as the tap's components are within easy reach, your repairs shouldn't be a huge undertaking.
What's The Difference? Countertop Installation Versus Sink Installation?
They are very similar. Countertop mounted taps are installed on the sink, countertop or bath deck. Sink-mounted taps, on the other hand, are installed in the sink itself.