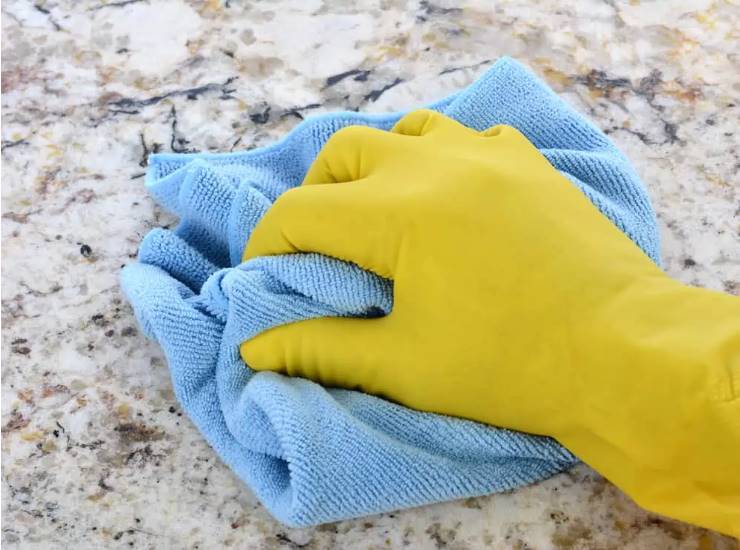 Granite is a popular material choice for countertops in kitchens, bathrooms, laundry rooms, vanities, and more. While granite is a beautiful, strong and durable material, its surface is bound to suffer some damage during its life cycle.
When the finish wears off, the surface is prone to stains and scratches that detract from the overall flawless appearance. Fortunately, you can refinish your granite countertops yourself with relative ease. If you feel confident and ready to tackle a granite countertop refinishing project, read on!
Is Refinishing Granite Countertops Difficult?
You may be torn between professionally refinishing your countertops and refinishing them yourself. You may be thinking, "What's so hard about that? I can probably do it myself." Well, you're right. If you have the skills, refinishing your countertops is totally doable.
The project will take some time, and depending on the severity of the damage, it can be a bit tricky. Generally, if you are just resealing the countertop, it is a simple process. However, if you need to fill in chips, grind and restore, polish or buff the counters, this project will require more attention.
How Much Does It Cost To Refinish A Granite Countertop?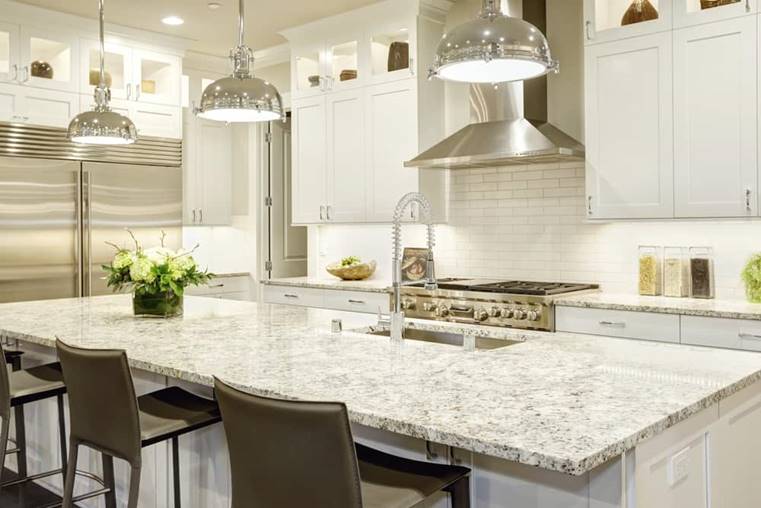 Now that we've listed the repairs you may need to do, you may be slightly wary of doing this project yourself. Again, this is something you can do yourself, but if you don't find it challenging, you may want to consider letting a professional handle the refinishing project.
For granite countertops, professional refinishing can cost anywhere from $300 to $1,200. The reason prices span such a wide range is due to the differences that exist. Of course, different companies have different rates, and in some areas, there is some variation in the price of materials.
In addition, the size of the countertop plays a crucial role in the process. If the countertop is severely damaged, the cost may go up. Professionals know how to make old granite look new again, so you don't need to guess that this might be something to consider.
How Do I Refinish A Granite Countertop?
There are several ways to refinish granite countertops: sealers, restoration, painting and laminate. Let's take a quick look at each of these finishing methods.
Sealant. Resealing granite countertops is an easy way to resist stains and damage. However, the DIY sealing process needs to be repeated as it is only a temporary solution. If you have a professional seal on the countertop, it can usually last longer.
Repair. In some cases, your countertop may look fine with just a few scratches and scuffs. In this case, you can use epoxy or resin to fill them. Make sure your material matches the color of your countertop. If your countertop has visible dents, it may be best to call in a professional.
Paint. If you want to recolor, you can also paint your granite countertops. This process requires careful preparation but will produce a whole new look.
Laminate. If you are looking for a whole new look, consider installing laminate on your granite countertops. This can help tone down an outdated countertop and give it a modern look. This is an inexpensive alternative to replacing your countertops or spending hundreds of dollars on refinishing work.
However, if you are not willing to install laminate on your old countertops, you may want to consider hiring someone. If you opt for professional help, you'll still end up paying hundreds of dollars.
Frequently Asked Questions (Faq)
Should I Purchase A Refinishing Kit For My Granite Countertops?
If you choose to tackle the refinishing project yourself, consider purchasing a refinishing kit. While most kits do not include equipment to refinish granite countertops, they usually come with an abrasive scrub, anhydrous crystallizer, and granite sealer (usually solvent-based).
How Do I Prepare The Surface For Refinishing?
In order for your final product to look as good as you want it to, make sure you prepare the surface properly. The proper preparation depends on what you intend to do. For example, if you plan to resurface and reseal the countertop, make sure you clean up any oil stains that will affect the outcome of the final product.
Can I Change The Color Of My Granite Countertops?
GLAINTE Granite Countertop Paint Kit – White Diamond Countertop Refinishing Kit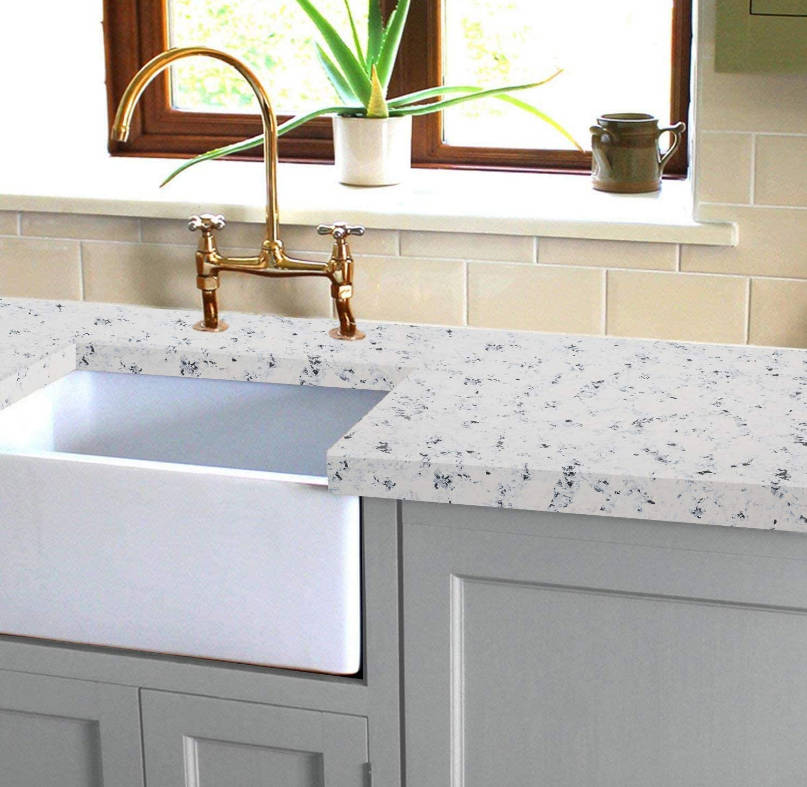 DURABLE AND AFFORDABLE – Low VOC and odor, this durable acrylic paint is heat and stain-resistant.
Covers 38 square feet (16 linear feet of a standard 24″ wide counter), ideal for tile, glass and glazing.
3 versatile colors that complement a variety of kitchens or bathrooms: ① White Diamond ② Chocolate Brown…
Of course, you can mix it with different colors. You can choose to DIY paint or re-laminate the countertop with laminate. If you do paint your countertops, make sure you choose the right type of paint. It's often best to chat with a design expert at your local home improvement store to make sure you choose the best, most effective paint for your project.