Moen Vs Kohler Vs Delta: Faucet Brands Compared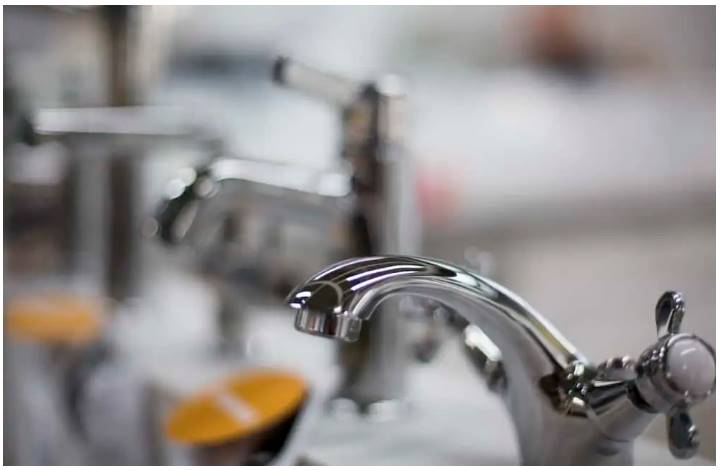 Moen vs Kohler vs Delta are three of the industry's leading faucet brands. There's a reason these three names are widely known in homes across America. While some people automatically assume there is little difference between these three brands, there are several contrasting factors that set them apart.
If you're drowning in various web browsers trying to determine the best faucet brand for your home, you've come to the right place. This article will delve into these differences and help you decide which option is best for your home.
Brand Overview
Before we outdo ourselves in this article, let's check out each brand. We'll look at the history of each brand to better understand its origins.
Moen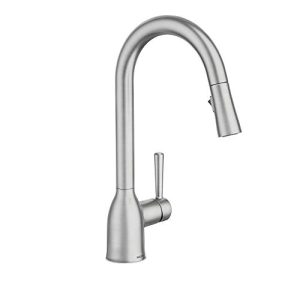 The origins of Moen can be traced back to a typical night in 1937 when Alfred Moen was cleaning up after work. When the young inventor went to wash his hands, he was almost scalded by the sudden rush of hot water from an old two-handle faucet.
This incident inspired him to invent the single-handle faucet, which was the height of innovation at the time. From its early days, it has continued along the path of innovation set by its founder.
Since the 1970s, the company has been developing high-end products, thus creating its strong reputation in the industry. Today, Moen offers a comprehensive range of exclusive products to complete the look of kitchens, bathrooms and showers.
Kohler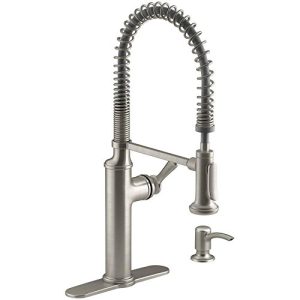 Kohler Co. has come a long way since its founding in 1873. The company started out in a completely different industry, initially specializing in the manufacture of plows and various other types of agricultural machinery.
Over the years, the company has ventured into a variety of ventures, including plumbing fixtures. in 1911, Kohler introduced the first single-piece built-in bathtub with an integral apron.
Fast forward to today, and the company now manufactures high-quality plumbing products, including a variety of kitchen and bathroom appliances, showers, bathtubs, sinks and faucets.
Delta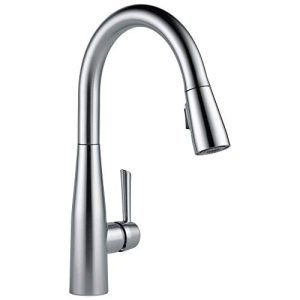 Like Moen and Kohler, Delta is nothing new. The company was originally founded in 1954 by Alex Manoogian. Delta introduced the first ball-valve single-handle faucet, which set the stage for future designs and innovative technologies.
Delta offers a variety of designs to make kitchens, bathrooms and showers more aesthetically pleasing. The company prides itself on its innovative faucets, specifically designed to meet the needs of its customers.
In recent years, Delta has received numerous awards for its innovations, including the Environmental Protection Agency's Sustained Excellence Award and the Parent Tested, Parent Approved (PTPA) Seal of Merit.
 Leading Faucet Brands: Head-to-Head
While Moen, Kohler and Delta do offer several similar faucet models, multiple differences set these three companies apart. In the following sections, we'll compare these three brands.
Technology and Features
All three companies pride themselves on their innovative technology. Plumbing fixtures and various technological advances have combined with each other to create a convenience device that meets and exceeds expectations.
Whether that means one can voice-activate a faucet or simply control the flow of water with a single tap, the combination of technology and faucets has never been more convenient.
Moen Inc.
Let's start with Moen, a company that has been paving the way for faucet innovation since its inception. Available in a variety of shapes, sizes and designs, Moen faucets come equipped with many beloved features. u By Moen smart faucet features allow customers to control water flow in four different ways: voice control, remote control via an app, hands-free or the old-fashioned manual way.
The technology is compatible with smart devices like Amazon Alexa and can perform a variety of smart commands, such as using your voice to adjust the water temperature or the duration of the water. Matching apps, compatible with iOS and Andriod, provide information around how much water you use.
While this technology is fancy and convenient, it also comes at a high price. So, if you're looking for a more budget-friendly alternative, the MotionSense faucet is another smart choice.
MotionSense faucets utilize touchless technology that allows you to easily control the faucet. However, you still don't get the same features as U Smart Faucets, such as voice control or app integration. However, this means a more affordable price tag.
As with the U Smart Faucet, you can use the MotionSense faucet manually if you choose; all you need to do is disable the sensor, and Moen makes that very easy.
Kohler
Next, we have Kohler faucets. These devices also boast an impressive array of innovative technologies. Some faucets are equipped with responsive touchless technology, which basically allows you to adjust the water flow simply by waving your hand or plate in front of the sensor.
Kohler also offers a variety of smart kitchen faucets that are compatible with the Kohler Konnect smartphone app. If you download the app on your phone, you can pair a voice command device, such as Alexa, Google Assistant or Apple HomeKit, with the faucet for additional control.
Other faucets all have different features, such as different spray options, which fluctuate in intensity. For example, the sweeping spray setting creates a blade of water that is great for cleaning sinks, pots and pans, and more. Or, the Berrysoft spray setting creates a relaxing, gentle stream of water that's perfect for cleaning delicate fruits.
Delta
Delta keeps pace with its leading comrades in technology and innovative design. For example, Delta's Touch2O technology allows users to control the water flow with a simple tap on the faucet body or handle.
Delta has also integrated TempSense LED lights that tell you what the temperature of the water is by fluctuating colors. In addition, the LED lights on the faucet can help with any problems that may occur with the battery pack, water flow, etc.
Finishes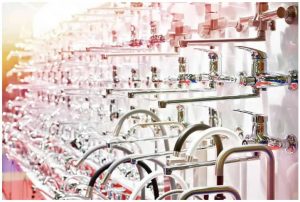 When it comes to finish options, all three brands offer a wealth of choices to suit many people's aesthetic tastes.
Moen faucets are available in several different finish options, including.
Wrought Iron
Stain-resistant stainless steel
Polished nickel
Chrome Plated
Classic Stainless Steel
Glacier color
Black stainless steel
Matte black
Matte black/chrome
Brushed gold
Mediterranean bronze
Oil Rubbed Bronze
Kohler's choice of finishes is somewhat limited, but their selection encompasses a multitude of aesthetic tastes. Faucet finishes include.
Polished Chrome
Vibrant polished nickel
Vibrant Stainless Steel
Vibrant Brushed Nickel
Oil-impregnated bronze
Matte Black
Finally, Delta's faucet finish options include a wide range of choices, including.
Fluorescent Chrome
Chrome Plated
Polished Nickel
Polished Nickel
Lumicoat Arctic Stainless Steel
Arctic Stainless Steel
Champagne Bronze
Champagne Bronze
Venetian Bronze
Stainless Steel
Speckled shield stainless steel
Matte black
Design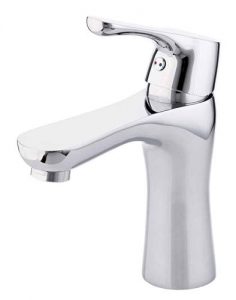 Moen, Kohler and Delta are equally proud of their design and innovation capabilities. All three brands offer several different designs to suit any taste, from the traditional look to the elegant look of modern faucets.
Consumers can choose from pull-down faucets, single-handle faucets, two-handle faucets, and more. These designs integrate a variety of finishes, features and technical additions to create beautiful fixtures for your home. All of these brands design faucets to fit universal sizes, such as single-hole sinks, three-hole sinks and more.
All three brands offer pull-down faucets, a popular choice for kitchens because it makes flushing the sink more manageable. Delta's design uses MagnaTite technology, which has a powerful magnet built into the end of the spout. It holds the spout in place when not in use, but can be released with a simple pull.
Moen's design uses what the company calls the Reflex system. Its flexible hose and easy-to-control nozzle make one-handed use easy. The design incorporates a smooth pull-out system that retracts the hose and returns the spray head to its original position.
Kohler's faucets primarily use a technology known as the DockNetik system, which incorporates a magnetic docking system. It works similarly to Delta's design: magnets hold the spray head in place when not in use, preventing it from sagging or pulling away from the faucet body.
Price
Kohler tends to be the most expensive brand in the trio as far as pricing is concerned. Moen is usually in the mid-range, effortlessly combining price and quality. Delta tends to be the most affordable manufacturer of the three brands, although the differences between Moen and Delta products are minimal.
Delta offers three different brands of products. delta, Brizo and Peerless. the delta brand is the well-known face of these three brands, Brizo consists of a line of luxury faucets, and Peerless offers affordable faucets for consumers and trade professionals.
Installation
Countless homeowners choose to install the faucets in their homes themselves. While it's not a tricky task, consumers count on manufacturers to do their job right. This means developing easy-to-follow instructions and a full box of materials to complete the installation kit.
Kohler does a good job of this: they typically provide customers with a complete installation kit, complete with everything needed for installation. Delta is on par with Kohler in this sense, as it provides all the necessary plates, valves and hoses. Moen lags behind Kohler in this regard, as they typically offer fewer items in the kit.
However, despite this, Moen's products designed for bathroom and kitchen sinks are usually straightforward to install. Kohler is the easiest to install because it has instruction manuals and supply kits. Delta products can cause some trouble for installers, especially if they lack plumbing experience, but usually, the hiccups in the installation are minimal.
Warranty
When it comes to warranties, all three brands offer good guarantees. Moen's warranty ensures that all products will be free from leaks and drips during normal use. All components and finishes are free from defects in materials and manufacturing processes. In addition, Moen faucets are covered in the event that the original purchaser owns the home.
Delta guarantees its products against defects in materials and workmanship for as long as the original purchaser owns the home. The company recommends that homeowners let a professional plumber handle installation and repairs for the best results. This warranty protects all Delta's non-electronic faucets and their finishes.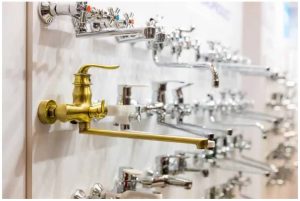 Kohler also warrants its faucets to be free from defects in material and workmanship in normal residential use. The warranty states that all faucets manufactured after January 1, 1997 will be free from leaks and drips during normal residential use.
All three brands specify that the limited lifetime warranty covers only faucets in residential scenarios. Faucets used in industrial or commercial settings have a different warranty.
Frequently Asked Questions (FAQs)
Are Faucet Valves Interchangeable Between Major Brands?
Typically, faucet valves are not interchangeable. As a general rule of thumb, you should not mix manufacturers on trim and valves. This is because most manufacturers use several types of valves, and trims are not interchangeable.
Is Kohler Worth Buying?
While Kohler tends to be the most expensive of the three brands, the other two aren't too bad either. If you're looking for a high-quality faucet that comes with all the parts you need, is easy to install, and brings an elegant look to your bathroom or kitchen, Kohler is a great choice.
Are Touch Or No-Touch Faucets Worth The Money?
Delta, Moen and Kohler offer a variety of touch or touchless faucets. The answer to this question depends on your preferences. If you think your home would benefit from a touchless faucet, then they are definitely worth buying.
They are great for situations where your hands are full and you can't grab the handle to turn on the water, or if you have kids and you don't want their dirty hands all over your freshly cleaned faucet.
However, some people may find that the extra bells and whistles of a touchless or touch tap are unnecessary. In this case, it doesn't make sense to spend extra money on a feature you intend to disable.
Where Are Kohler, Moen, And Delta Faucets Made?
Kohler's faucet parts are primarily manufactured in factories in India and China, but many faucets are still assembled in the United States. Finally, Delta assembles faucets throughout the United States.
Which Faucet Brand Is Best: Moen Or Kohler Or Delta?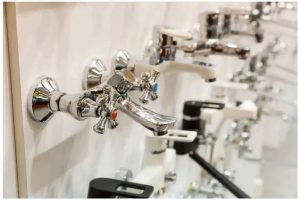 Choosing the winner from these three industry-leading brands can be tricky, considering that each brand's faucet lineup has its ups and downs. They all offer excellent, high-quality products that will serve as the perfect centerpiece for your kitchen or bathroom.
However, while they are all leading brands in the industry and offer similar product lines, you may find that you prefer the style and look that a particular brand offers. The best faucet brand for you comes down to your budget, aesthetic tastes and technology preferences.
For example, if you want to control your kitchen faucet via voice control or an app, then you might like the U By Moen Smart Faucet. Or, if you're looking for a good, old-fashioned manual faucet, all three of these brands offer great options.
So whether you're looking for a bathroom faucet, a shower faucet, or a kitchen faucet, Kohler, Moen, and Delta are all excellent choices.