Oil Rubbed Bronze Vs Venetian Bronze: What's The Difference?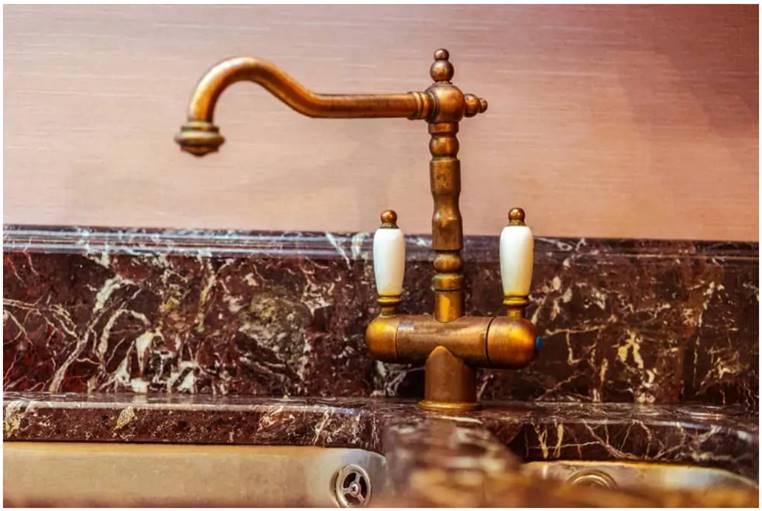 When it comes to choosing a finish for your bathroom or kitchen hardware or faucet, there are a large number of styles and finishes to choose from. Options range from brass types, including polished brass, to champagne bronze, chrome, stainless steel and matte black.
Oil rubbed bronze and Venetian bronze are two common choices for finishes. While there are many similarities between the two, there are also some differences.
Is Venetian Bronze The Same As Oil Rubbed Bronze?
Oil rubbed bronze and Venetian bronze are not the same thing. While both finishes are often available in different types for your bathroom and kitchen faucets and hardware, there are some differences that can help you determine which is right for your home.
What Is A Venetian Bronze Finish?
Venetian bronze has a richer, darker, lighter chocolate finish than oil-rubbed bronze. This finish is smooth and matte with no oily residue. Because Venetian Bronze is hand-finished, the variations are unique and feature beautiful golden highlights.
Pros
Hand-finished
Lighter color with golden highlights
Cons
More expensive
Requires regular maintenance
 What Is Oil Rubbed Bronze?
Oil rubbed bronze varies from company to company, but it is usually a deep, luxurious chocolate color. Designed to mimic an antique bronze, this finish has copper undertones that complement the dark color.
Does oil-impregnated bronze appear black? The short answer is, yes, it can. Depending on the manufacturer, the piece will appear almost black, while in other details, the color may be a warm brown.
Pros
Less expensive than Venetian bronze
Traditional look
Conceals water stains
Cons
Requires regular maintenance
Must be cleaned with mild detergent
Has an oily residue
Does The Style Of Oil-Impregnated Bronze Go Out Of Style?
The darker finish of oil-impregnated bronze does not seem to be going out of style. If anything, it is becoming a popular finish, as darker tones are the trend for a modern look. However, if you prefer a constant darker tone, oil-impregnated bronze may not be the best choice as it may oxidize over time and become slightly lighter.
What's The Difference?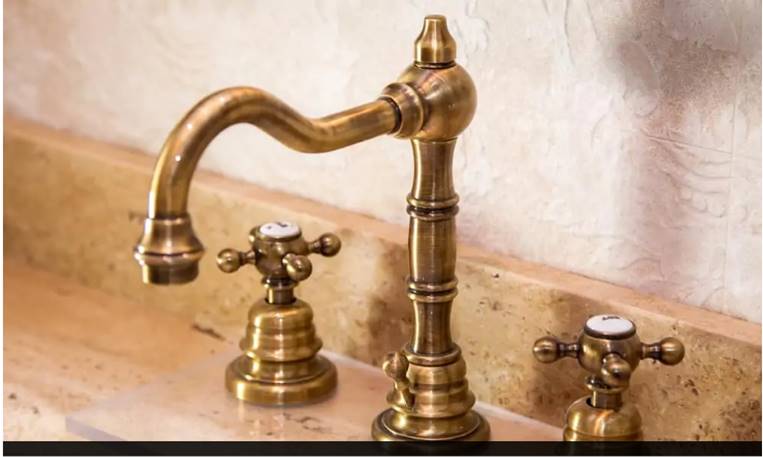 Now that we have established what each finish is, let's look at the differences. There are quite a few similarities between the two, but the differences are minimal.
Appearance
Both finishes perform well and have stunning colors that complement the copper undertones. Venetian Bronze is lighter in color and has a powder coating, while Oil Rubbed Bronze is darker in color and has a slightly oily residue. When it comes to presentation, the main difference is a slight variation in color.
Fixtures and hardware from brands like Delta or Moen are different in color. Moen's oil-impregnated bronze has more of a chocolate color, while Delta's oil-impregnated bronze pieces almost look black with a hint of coppery tones.
Care
Maintaining these finishes is a little more complicated than typical faucets or hardware. The wax layer that protects the product can be stripped off during installation, so it is essential to protect the finish with a coat of furniture wax. It is not necessary to overuse the protector, a slight coating will do.
If you touch the fixture frequently during daily use, a monthly coat of protective wax should be applied. This will help protect the finish from additional wear and tear that may change the color.
It is important to note that both finishes will oxidize over time, which will result in a change in appearance. The result is similar to aged copper with only a slight change from the original appearance.
Cleaning
Water sports, especially on faucets, are very common. To help avoid water spots or hard water buildup, wipe your faucet with a soft cloth after running water, whether you are showering, washing your hands, or washing dishes. Giving your faucet a little love goes a long way toward keeping it looking gorgeous.
When you decide it's time to give your kitchen or bathroom a deep clean, there are a few products to avoid for your oil-impregnated bronze or Venetian bronze finishes. Cleaners that contain chemicals can damage the finish.
Any product that contains bleach, toilet bowl cleaner, or removes rust or stains should not be used on these finishes.
If hard water has built up on your faucet or you feel like giving it a good cleaning, use a mild cleaner. A mixture of equal parts vinegar and water will do the trick, and a soft-bristle brush will help clean without damaging the surface.
Price
Oil rubbed bronze is a bit cheaper than Venetian bronze, as the latter is done by hand. Having said that, both finishes do cost about the same, with only a few cents difference. Prices will vary depending on the type of hardware or faucet you get, but Venetian bronze is usually slightly more expensive than oil-rubbed bronze finishes.
Which Finish Should I Choose?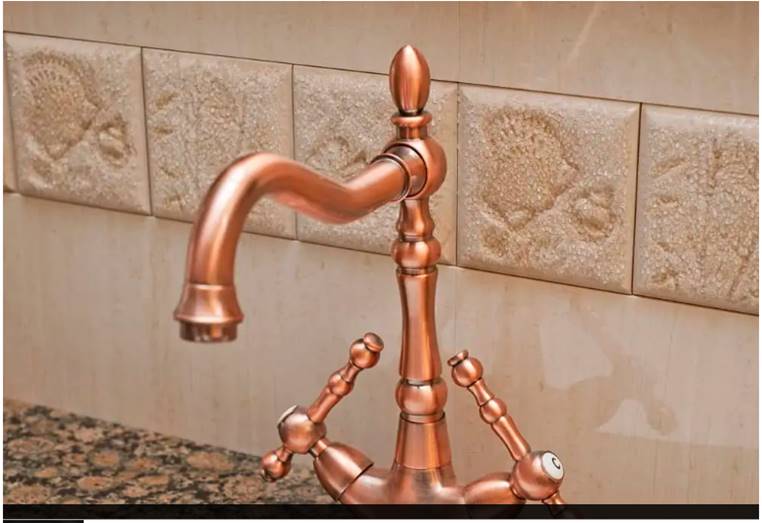 When you choose a finish for your kitchen or bathroom, it depends on your preferences and what works best for you. Both oil-rubbed bronze and Venetian bronze require daily care and maintenance to avoid water damage or potential damage to the finish.
Venetian Bronze is a better choice if you prefer lighter tones, but if you prefer the darker finish offered by Oil Infused Bronze, go for it. Both are excellent choices for bringing a stunning finish to your bathroom or kitchen, so whichever you choose, it's sure to be a great option for tying the space together.