Pfister Vs Moen Faucets – Brand Comparison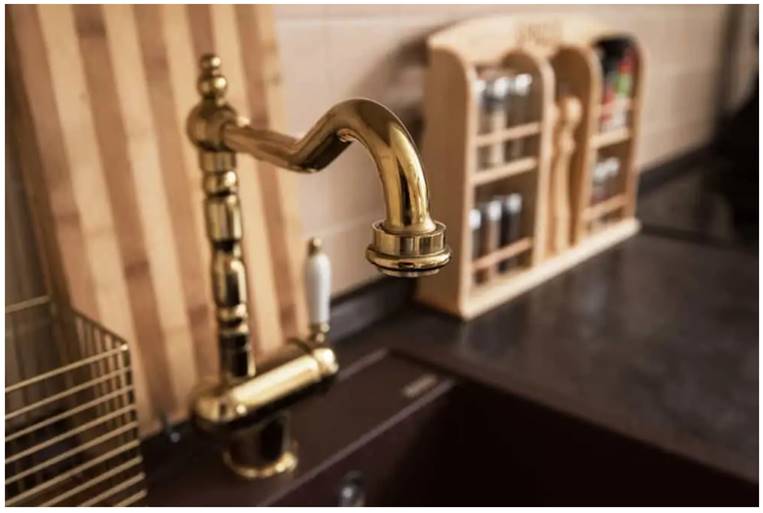 You spend a lot of time in the kitchen, which is why you don't want to get stuck with things you don't like. If you want to put your hard-earned money to good use, you'll need to do a lot of shopping to get the best deal.
Pfister vs moen are the two best brands in faucet market. In this post, we will compare these two faucet brands in different aspects.
Moen

There's no denying that Moen is a good brand. But is it the right brand for you? As far as quality standards are concerned, Moen is considered among the best in its price range. The company sells inexpensive but high-quality sinks, faucets, filtration systems, garbage disposals, and more.
They sell a wide range of bathroom and kitchen products. Whether you're preparing dinner, bathing the kids or watering the plants – Moen's products can help you get organized. Innovations like Power Boost spray and touch-free operation make things easy.
Popular Products and Materials
Let's take a look at some of Moen's kitchen sinks. They make drop-in, undermount, farmhouse, combination sinks and granite sinks. Moen also makes a range of accessories to keep things organized. Things like rubber mats, stainless steel grids and cutting boards can help keep your workstation running smoothly.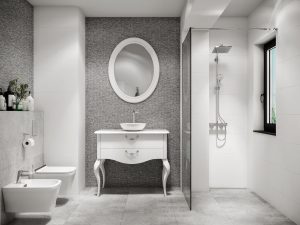 Materials
Granite: These durable sinks are naturally noise-canceling to keep the volume of clanking and rattling low. It's super easy to maintain. The non-porous surface prevents the spread of bacteria and is extremely durable.
Moen's 33″ wide x 9.5″ deep undermount granite single bowl sink is a fan favorite. It's a great price for a gorgeous, traditional-style design.
Stainless Steel: Probably the most affordable and popular choice for small spaces. 22 gauge steel gets the job done. 22 gauge double bowl sinks in the Drop-n series are very affordable and very popular.
Fireclay: A beautiful material that is chip and scratch-resistant. No other material is more resistant to staining than fireclay. However, it is heavy, over 90 pounds!
Moen's traditional style fireclay apron is designed for easy cleanup. If you drink wine, you know that light-colored sinks and wine don't mix (unless you like a light pink color). With fireclay, there is no such thing as a pink sink!
This sink may cost more than stainless steel, but it will save you time and money. It also has a matte finish.
Is Moen A Good Brand?
There is a story that Al Moen got the idea for the first single handle sink during an "Aha! Moment" at work one day. Whether this is true or not, it's a good story.
Moen has been a major force in the plumbing and fixture industry since the company opened its doors in 1927. Their products are sold in five countries.
Warranty
Moen's products are manufactured to the highest standards of quality and craftsmanship, but things can always go wrong. Just in case, all Moen products are backed by a limited lifetime warranty. returns are accepted within 30 days.
Moen is known for treating its customers well You don't have to be a detective to know how to get in touch with them.
Does Moen Manufacturer In China?
Moen does manufacture some small parts (plastic gaskets, valves, etc.) in China. But they have two manufacturing facilities in the United States. One in North Carolina and one in Pennsylvania.
Their sinks are made with American steel and sexy!
Pfister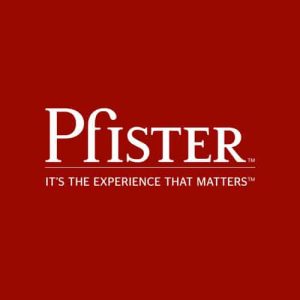 We may be comparing apples and oranges here, but Pfister doesn't sell sinks. Pfister manufactures plumbing fixtures for kitchens and bathrooms. They have a carefully curated collection of pull-out, pull-down, single-handle, double-handle and specialty faucets. You'll find some great modern, traditional and transitional styles for your kitchen.
Now, Moen may have more colors, finishes and designs than Pfister, but Pfister has many unique designs and features that may win you over. Just because they are low priced, that doesn't mean low quality. Moen's faucets are usually more expensive for the same price/quality range.
Popular Products And Materials
The company has a decent number of faucets to choose from, with over 100 faucets available on their website. One of the most popular kitchen faucets is the Pfister Arkitech kitchen faucet, which has a pull-out spray and a matte finish.
The entire Arkitek collection is worth a look. The designs are stylish and give you a plethora of possibilities. These faucets strike a beautiful balance between modernity and elegance and are versatile enough to fit into almost any decor.
For something more traditional at an incredible price, check out the Courant Bridge Kitchen Faucet with Side Sprayer. This polished chrome, two-handle faucet comes with an optional 360-degree movement side sprayer.
If you want something more elegant, the Pfister Sellen single-handle pull-down faucet in brushed gold can add some sophistication. Simple lines and modern curves combine perfectly with the latest European design.
Is Pfister A Good Brand?
Can Pfister compete with Moen? The company is actually very strong. Pfister is a big player in the faucet world, with a solid reputation as one of the best faucets for the past 100 years. In fact, they were the first company to offer a pull-out faucet, and that tradition continues today.
While the organization was once known as Price Pfister, today the company is owned by Spectrum Brands Holdings Incorporated Hardware and Home Improvement Group (that's a slogan). Now they are simply known as Pfister.
Is Pfister Made In China?
Yes, it is. most of Pfister's products are also sold overseas, in the European and Asian markets. The company has contracts with factories in China and North Korea.
Is Pfister Better Than Moen?
What's better? Moen has a much wider range of kitchen sink faucets – but Pfister also has a good range of products at very low prices. If you want the best price for a small space, you might think Pfister is better. It depends on your budget and how you plan to use it.
Is Pfister Compatible With Moen?
Yes, any home improvement company will tell you that you can save some time and money by installing a universal product, such as the Pfister kitchen faucet. Their products are compatible with Delta, Moen and some other top brands. They all use the same specification standards in their manufacturing process.
The Verdict on Pfister Vs Moen
I say you are guilty! Guilty of coming to the right place. Check out the links and explore the reviews section on Amazon to get a better idea of what people are saying about these brands.
However, if you are looking for an answer, I would say Moen is the better brand overall.
They have a much wider variety of products and many times you can get a packaged deal on a sink and faucet. On the other hand, if you want to stay within a budget, Pfister is the brand for you, especially if you are looking for a small double bowl stainless steel sink.
Until next time, happy shopping!