What Size Farmhouse Sink Is Needed For A 36 Inch Cabinet?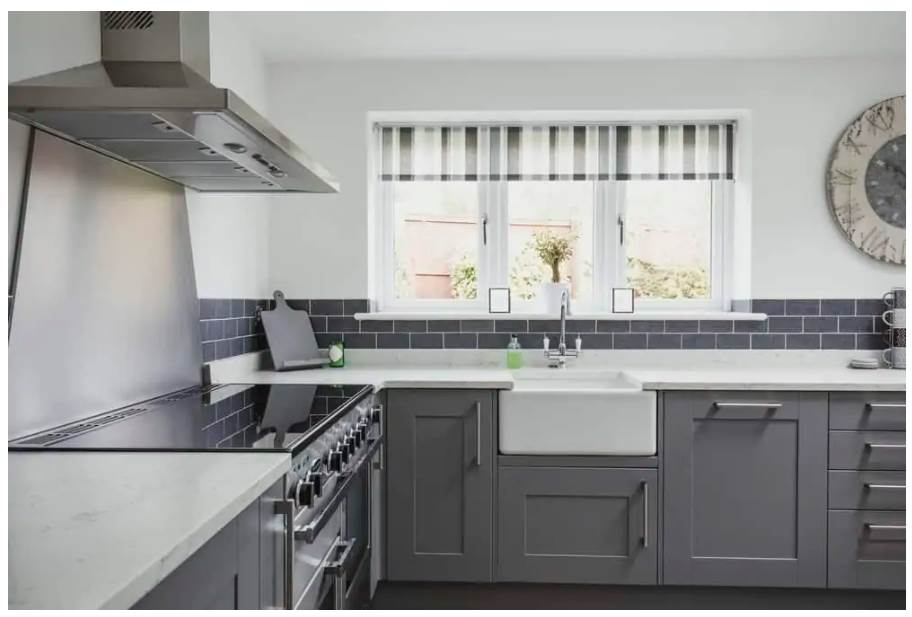 Farmhouse sinks are drop-in kitchen sinks that have an exposed front. They provide a spacious and beautiful addition to the kitchen. However, installing them may require some additional work. Read on for details about farmhouse kitchen sinks.
Can You Put A 36-Inch Farmhouse Sink In A 36-Inch Cabinet?
Farmhouse sinks come in a wide variety of sizes. On average, they can range from 20 to 60 inches in length, average 9-10 inches in height, and are usually 18 to 20 inches in width.
A standard 36-inch farmhouse sink can easily fit into a 36-inch cabinet, but it will need to be strapped into place. It may also vary depending on the covering of the cabinet doors and the specific sink.
However, for a 36-inch cabinet, 33 to 34.5 inches is ideal because it provides plenty of room for the sink to be attached to the countertop. Manufacturers often provide sizing recommendations for specific sinks, which you can refer to as needed.
Are Baffle Sinks And Farmhouse Sinks The Same Thing?
The terms apron sink and farmhouse sink are used interchangeably. They both feature the front of the sink, as it is exposed after installation. A traditional kitchen sink is usually concealed in a cabinet, while a farmhouse sink shows the sink itself.
Does A Farmhouse Sink Require A Special Cabinet?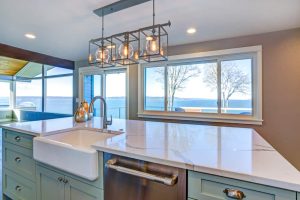 If you are comfortable with do-it-yourself building projects, you may be able to maneuver existing cabinets to install a farmhouse sink. However, farmhouse sinks are very heavy, so take this into account when fitting a farmhouse sink into an existing cabinet.
To install a farmhouse sink, you will need to remove the front of your existing cabinets of the necessary size to accommodate the sink. If you are not an experienced DIYer, it is best to purchase a base cabinet that is explicitly designed for farmhouse sinks.
Farmhouse sink base cabinets are a special type of cabinet equipped to handle the design and weight of the sink style. They usually have a long piece of flat wood in the front that is cut as needed to fit the sink.
Standard sink base cabinets may not always fit because they have false drawers in the front and drawers underneath. The drawers are usually narrower and the cabinet doors below are taller to fit the space.
Standard sink base cabinets usually don't work well because the taller cabinet doors prevent the space needed for a farmhouse sink. That said, if you have a specific type of base cabinet or are fairly skilled at DIY projects, it can still be done.