How To Clean A Moen Pull Down Kitchen Faucet Spray Head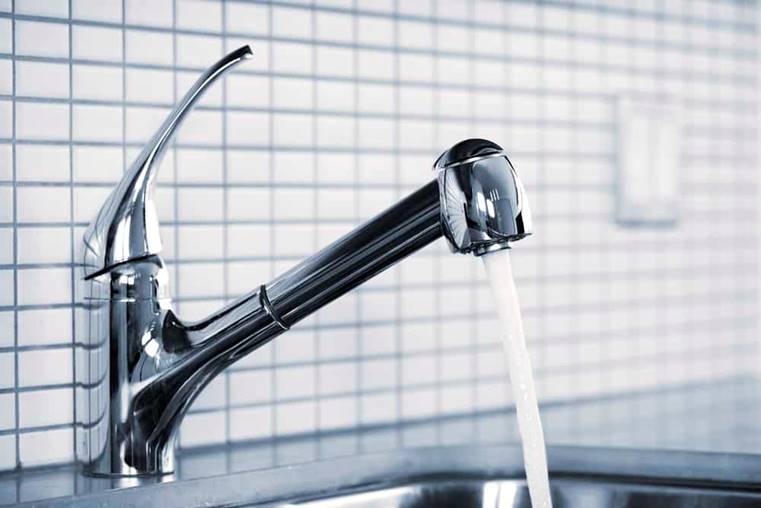 Pull-down kitchen faucets make a variety of tasks easier to manage. Whether you're rinsing vegetables or cleaning an oversized pot, the pull-down kitchen faucet simplifies the process. Instead of trying to hold the pot in your hand and fiddle with the faucet to get it to fit under the faucet, you can easily rinse the offending cookware.
Over time, your Moen pull-down kitchen faucet spout may become clogged, blocking the flow of water. Or, too many dirty hands leave fingerprints on the faucet, managing to get dirt into the aerator and causing problems. Either way, we're here to help, so keep reading to learn how to clean a moen pull down kitchen faucet spray head with ease.
Popular Moen Pull-Down Kitchen Faucets
Moen offers a wide selection of pull-down kitchen faucets. They come in a variety of configurations, styles, finishes and price points, so there's something to suit almost any aesthetic taste.
A few highly rated and popular Moen pull-down kitchen faucets include.
Moen Altech Kitchen Faucet

Moen Alder Kitchen Faucet

Moen Brantford Single Handle Kitchen Faucet

Moen Single Handle Pull Down Kitchen Faucet
Moen 5923 Align Single-Handle Pre-Rinse Spring Pull-Down Kitchen Faucet with Power Lift, Chrome
VERSATILE DESIGN: chrome finish is highly reflective, making it look like a mirror that works with any faucet.
TACTILE. Provides 3 times the coverage compared to most residential pre-rinse spring-loaded faucets.
RETRACTABLE. Faucet pull-down hose provides flexible water delivery and hose retracts easily
ENHANCED WATER FLOW. Moen's exclusive Power Boost technology provides faster cleaning and faster filling.
No matter what product you have, the process of cleaning the pull-down spout is generally the same.
What Causes Clogged Kitchen Faucets?
Reduced water flows from kitchen faucets can be caused by a variety of issues. If you have children, it could be dirt and grime from their hands getting into the aeration unit through the dirty hands that are all over the faucet.
One of the most common culprits, however, is hard water. If you have hard water in your home, chances are you will deal with mineral deposits in your faucets at some point. The minerals in the water build-up in and around the faucet, leaving a hard residue.
Fortunately, cleaning off dirt, dust and mineral deposits isn't difficult. While it may take a few hours of soaking, it will require very little work for you.
How To Clean A Pull-Down Spout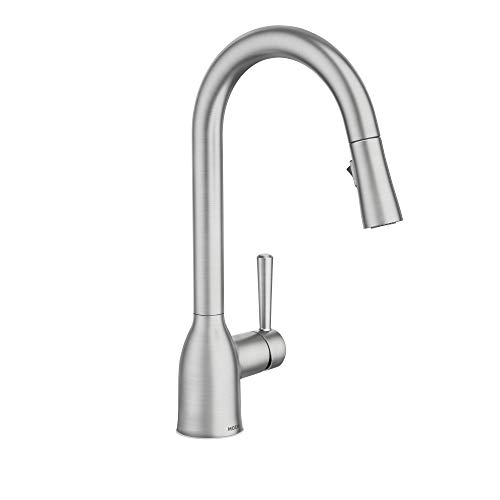 There are several ways to clean Moen pull-down kitchen faucet spray heads. We will focus on two different methods of cleaning: aerator and deep cleaning of the entire spray head.
Cleaning The Aerator
The aerator in your kitchen faucet is a small screen hidden inside the spout that injects air into the water and converts it into a small stream of water. Your pull-down faucet also has an aerator, but its configuration looks a little different.
Depending on the particular faucet model you have, you may have an aerator key. If you don't have one, you can use a universal key or something else that fits between the grooves of the aerator. Find something narrow enough so you can take the nozzle apart.
There may be loose parts in the nozzle (economizer, filter, etc.), so make sure you cover the drain or garbage disposal so you don't lose anything. Insert the master key between the grooves of the aerator and turn it counterclockwise. Once you release it, you can use your thumb to complete the disassembly process.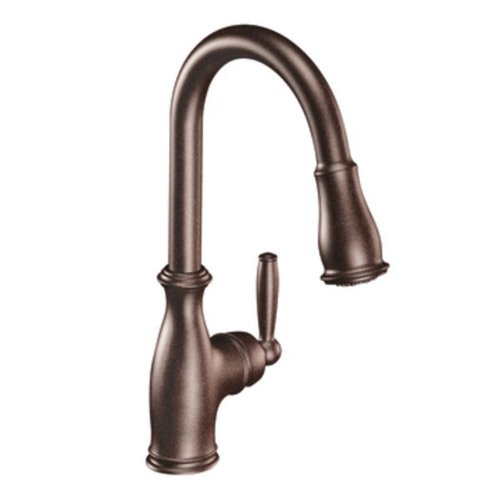 Set aside any internal parts. Place the aerator under a steady stream of water and use a sponge to wipe away any deposits. Many times, this is all it takes to remove the debris from the inside of the aerator. If you can't clean thoroughly with a sponge, try using an old toothbrush (helps clean small, hard-to-reach areas).
Deep Cleaning Process
If you've had your faucet for a few years but haven't deep cleaned it, it may be time to do so. While daily cleaning is good, your faucet will need a deep clean from time to time. Mineral deposits can accumulate in the holes of the spray head and in various internal parts (backflow preventers, etc.).
Since disassembling the entire nozzle is a fairly long process and often impractical, it will be easier to clean the whole thing. Here's what you'll need to clean the entire nozzle
Distilled white vinegar

A bowl large enough to submerge the nozzle

Clothespins or clamps
Take the entire spray nozzle out of the faucet hose. Often, the spray nozzle will come unstuck from the hose. Use clothespins or clamps to keep the hose from retracting into the faucet.
Submerge the spray nozzle in white vinegar. Let it soak for a few hours, but preferably overnight. After the nozzle has been submerged for a while, rinse it off with warm water. Reattach it to the faucet hose and check the flow rate to make sure everything is OK.
Boiclean Hard Water Stain Remover 20.3 oz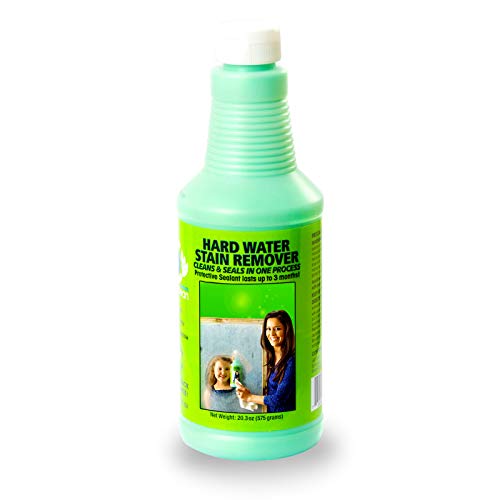 PROFESSIONAL HARD WATER STAIN REMOVER: Get the powerful industrial and commercial strength that allows it to effectively remove water stains.